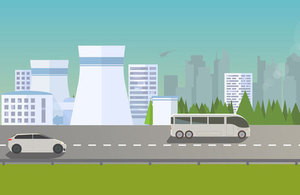 Innovate UK announced on Thursday 6 July that it is to invest £19 million in projects that test new infrastructure technologies for the first time in user-facing applications. The aim of...
With a background of more than a half of the world's population now living in urban...
The Technology Strategy Board are running this SBRI competition in partnership with the BIM...
4 December 2014 - Chancellor of the Exchequer George Osborne announced in yesterday's Autumn...