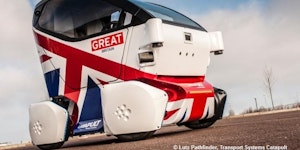 UK Trade & Investment is hosting a workshop Showcasing UK Excellence in Autonomous Driving on 1 st October in Germany promoting the UK's autonomous driving expertise to German...
With a background of more than a half of the world's population now living in urban...
The Technology Strategy Board are running this SBRI competition in partnership with the BIM...
This competition focuses on innovations in the data exploration techniques of...